Handcrafted in Franklin, TN
SOY CANDLES | WOODWORKING | JEWELRY | GIFTABLES
_
"He who works with his hands is a laborer.
He who works with his hands and his head is a craftsman.
He who works with his hands and his head and his heart is an artist."
- St. Francis of Assissi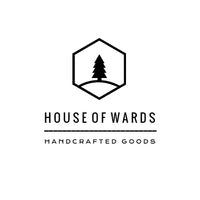 Support the Local Maker.
Buying handmade is one of the most rewarding ways you can shop. Whether you commission a piece to be made just for you, or buy from a selection already created, you can not beat the craftsmanship of something made by hand. 
You are supporting a dream by making a simple purchase.
SO, THANK YOU.
Tim & Jenn Ward
Interested in a Custom Product?
Please visit our instagram site or reach out to us via the email address below.   We would be excited to discuss a custom product with you.  From coasters, to cutting boards, to charcuterie boards, to custom candle scents for your shop - lets talk about it all.   
Nothing is out of reach.
#shopsmall
Testimonials
The board is absolutely beautiful, we don't even want to put it in the cabinet!  To top it off, it cuts amazing!  It is super sturdy and we can definitely tell it will hold up to just about anything.  

Chris & Leah Blazer
There are not enough words for how much I LOVE this sweet, family run business. There is a lot of love that goes into each one of their products and it shows in even the smallest details from their hand-crafted cutting boards to their original (and delicious) smelling candles. By far one of my most favorite local retailers!

Alison Brown
I am so in love with my cutting board!! I knew it would be beautiful, but it exceeded my expectations!  Its going to make my kitchen so much fun!

Sara & Jason Beard
Interested in Wholesale?
House of Wards is available for wholesale opportunities. Please reach out to us directly to discuss.